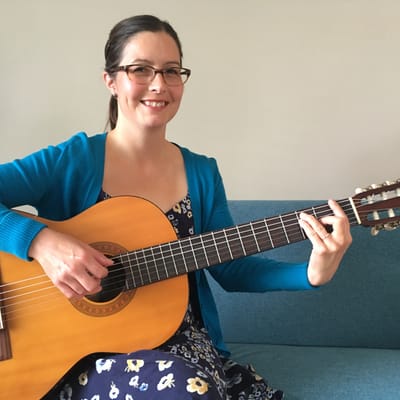 I'm originally from Vancouver and studied guitar and composition at the University of British Columbia. After working for several years as a guitar teacher and musician, I studied Music Therapy at Anglia Ruskin University, Cambridge (UK), obtaining an MA in Music Therapy with Distinction. I worked as a music therapist in London for over five years, supporting children and young people with a variety of needs.
I specialise in working with children and adolescents with disabilities and developmental disorders, such as Autism Spectrum Conditions, Down syndrome, cerebral palsy and many more. I've worked in a variety of settings, including schools, hospitals, hospices and clients' homes.
I've recently returned to the West Coast of Canada and am looking forward to continuing to share my passion for music and its ability to help people connect, heal, express themselves and reach their full potential.
My approach to music therapy is very much client-centred, with a balance between planned activities and improvisation, always bearing in mind the established aims of the sessions. I believe the ability to express ourselves and connect with others is paramount to our mental and emotional well-being, and music is an incredibly powerful tool for this.
Please get in touch using the Contact link in the menu above if you have any questions or would like to know more about what I can offer.